A brilliant show at the award-winning Frog & Bucket comedy venue.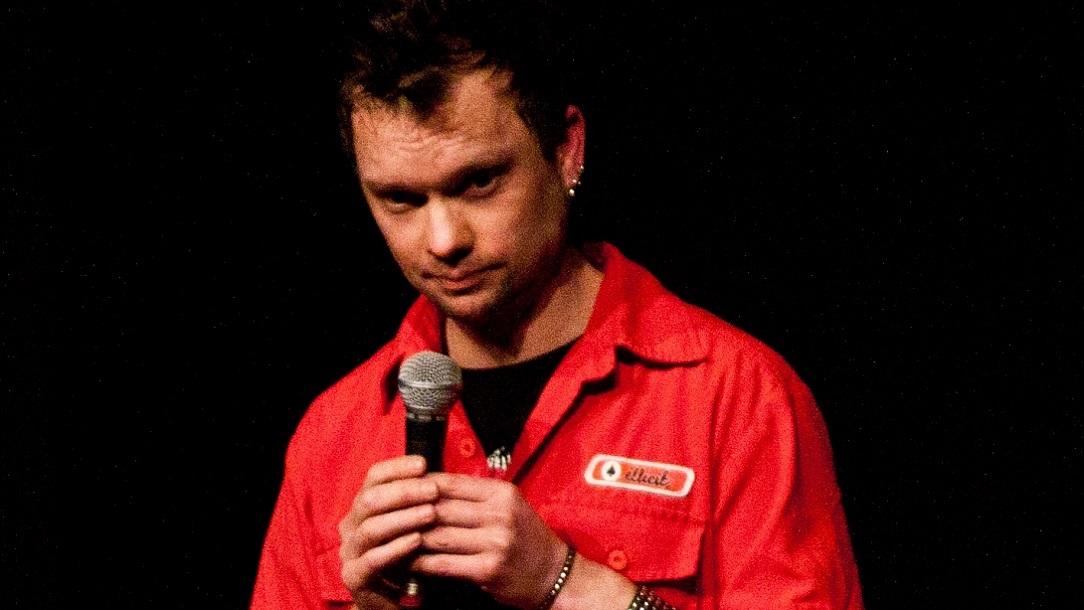 02 December 2018
Manchester
Entrance fee:

£12

Time:

7.30 pm – 10.30 pm

Venue:

Frog & Bucket, 102 Oldham Street, Manchester, M4 1LJ
For all enquiries, please get in touch with Kathryn Hoyle by email at KHoyle@redcross.org.uk or by phone 07738 944 551
Tickets are £12 per person.
Doors open at 6.00 pm. Show starts at 7.30 pm.
Please note that the show may not be suitable for under 18s.
Food and drinks available at the venue.
Wheelchair accessible.
Join us for a night of top-quality comedy this Christmas, starring: Jessica Fostekew, Mitch Benn, Kate Smurthwaite, Narin Oz, Hayley Ellis, Jenny Collier and Sully O'Sullivan.

This show will be held at the award-winning Frog & Bucket comedy venue. With food and table seating available, it's an ideal night out for your Christmas work party and for lovers of fine comedy alike.

Bringing the merry mirth is a squad of hand-picked comedians:

Jessica Fostekew
An actor, comedian and writer who has written for numerous comedy shows, including 'Have I Got News For You', '8 Out of 10 Cats' and 'Mock the Week.

"The Silence of the Nans is such an enjoyable hour of storytelling and comedy. I could watch Jessica Fostekew all day!" – Broadwaybaby.com

Mitch Benn
One of the best writer-performers of comic songs in the country, Mitch is a regular contributor to BBC Radio and has a string of hit comedy singles to his name, including 'Everything Sounds Like Coldplay Now'.

Kate Smurthwaite
Comedian and political activist, Kate has written for comedy shows, including 'Have I Got News For You' and 'The Revolution Will Be Televised', as well as appearing on BBC's 'Question Time', ITV's 'This Morning' and Radio 4's 'Woman's Hour'.

"Hilarious... A powerhouse of observational wit." – The Spectator

Narin Oz
Actress, comedian, writer and regular at the Edinburgh Fringe Festival.

"The imagine child of Andy Kaufman and a supermodel, Narin Oz is a beautiful comic genius." - Martin Walker, FringePig

Hayley Ellis
A former contributor to the BBC show 'Russell Howard's Good News' and fresh from her celebrated Edinburgh Fringe Show, 'Once, Twice, Three Times a Hayley.'

"Hayley Ellis always makes me laugh off and on stage." - Sarah Millican

Jenny Collier
Multi-award winning Jenny has taken her talent all around the world, including Australia where she won the Percy Award at the Adelaide Fringe 2016. She has written for BBC Radio 4's 'The News Quiz'.

"Refreshingly original... Excellent." – BroadwayBaby

Hosted by Sully O'Sulivan
International comedian who has performed across the globe.

"Sully O'Sullivan was amazing." - NME