A fantastic 269ft/82m abseil down one of the tallest buildings in the north of England.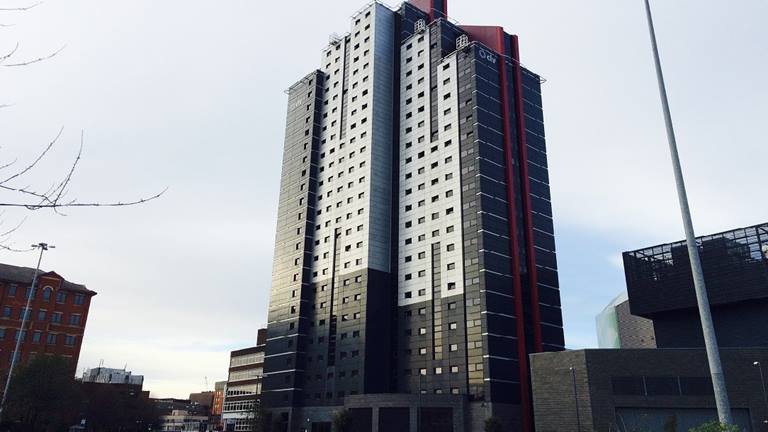 Registration fee:

£10

Sponsorship target:

£100

Minimum age:

16 years old and over
For all enquiries, please get in touch with Helen Whale by email at HWhale@redcross.org.uk or by phone on 07843 218 080
We are very sorry that we have had to postpone the Leeds Abseil, which was due to take place on Sunday 31 May. This was because of factors beyond our control. Please watch this space for this event's new date for later this year.
What is it like?
You arrive on the day and sign in. You're briefed and kitted out before being taken into the building and led all the way to the top. That's 269 feet – or 82 metres!
You step out onto the roof and feel the rush of the wind and surge of adrenaline as you survey the amazing views across the city of Leeds.
You wait your turn. You're strapped in. You edge slowly backwards until you reach the edge. You pause, look down, swallow hard, and then step over the edge and begin to abseil.
As your confidence grows you do a few bounces and embrace the amazing experience until you reach solid ground. The British Red Cross team and watching crowds cheer you every bit of the way.
What extras do you get?
Sign up for the MSV Leeds Abseil and you will receive:
full training on the day

friendly and vastly experienced professional abseil team
certificate of achievement
bespoke online fundraising page
help raising your sponsorship from our community fundraising team.