Yorkshire 3 Peaks Challenge
Take on this fantastic and challenging 24-mile walk in the three peaks of Pen-y-ghent (691m), Whernside (728m) and Ingleborough (723m).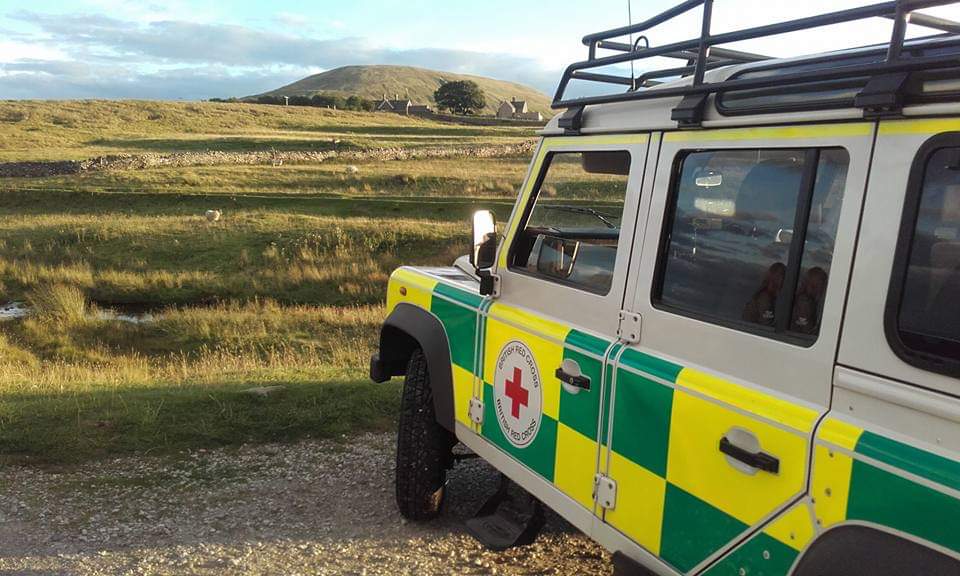 23 July 2022
Horton in Ribblesdale, Yorkshire
Registration fee:

£30

Sponsorship target:

£150

Minimum age:

16 years old and over
This event has now closed. Thank you for your interest.

Take on the world famous Yorkshire 3 Peaks!
The Yorkshire 3 Peaks (Y3P) is 24.5 mile (39.2km) circular trek in the stunning countryside of the Yorkshire Dales. It's on the bucket lists of so many walkers, both in the UK and overseas, and they come from far and wide to complete the challenge in some of the very best scenery the UK has to offer.

It is a big challenge, but by walking with the Red Cross, you get the best of both worlds as you will be both in the wilderness of the Yorkshire Dales and well looked after by our expert events team. Our team of marshals, sweepers and volunteers are there to help you achieve your goals – opening up the challenge to non-experienced walkers.

It's ideal for both groups and individuals – you'll make so many friends with fellow walkers – and groups. It's a fantastic team-building exercise and hugely rewarding whether you manage to complete one, two or all three peaks.
What you get from us:
Red Cross Yorkshire Three Peaks medal for all participants

Red Cross t-shirt upon reaching £150 target
an experienced and expert events team organising the best Y3P for you
support from the Red Cross every step of the way to help you with raising your sponsorship
the opportunity to virtually meet the team and your fellow walkers before the event and the chance to find out more about the difference your support makes
training advice, kit and accommodation advice

support on the day from our team of expertly trained mountain guides covering checkpoints, marshalling and first aid cover on route

2 checkpoints with water, snacks and toilets on the route
full radio communications coverage amongst the support team
conveniently located village hall for registration and post-race reception and refreshments - including a massive well done at the end of the walk
dedicated car parking at the start/finish for Red Cross Y3P walkers.



What's it like?




The scenery is amazing, whatever the weather (and we had all sorts!). What an amazing sense of achievement when we finished after 11 hours... We'd never walked anywhere near that far before. It was so well supported by the Red Cross team, so we could achieve our goal. And what a fabulous reception we got at the end from the super lovely Red Cross staff and volunteers. I'll be wearing my medal all week!

Diane, previous Yorkshire Three Peaks participant The Red Cross Yorkshire 3 Peaks event is organised accordance with the Yorkshire Dales National Park Authority Code of Conduct.