Kerala floods and the spirit of humanity
Watch a video and discuss how people help each other during an emergency.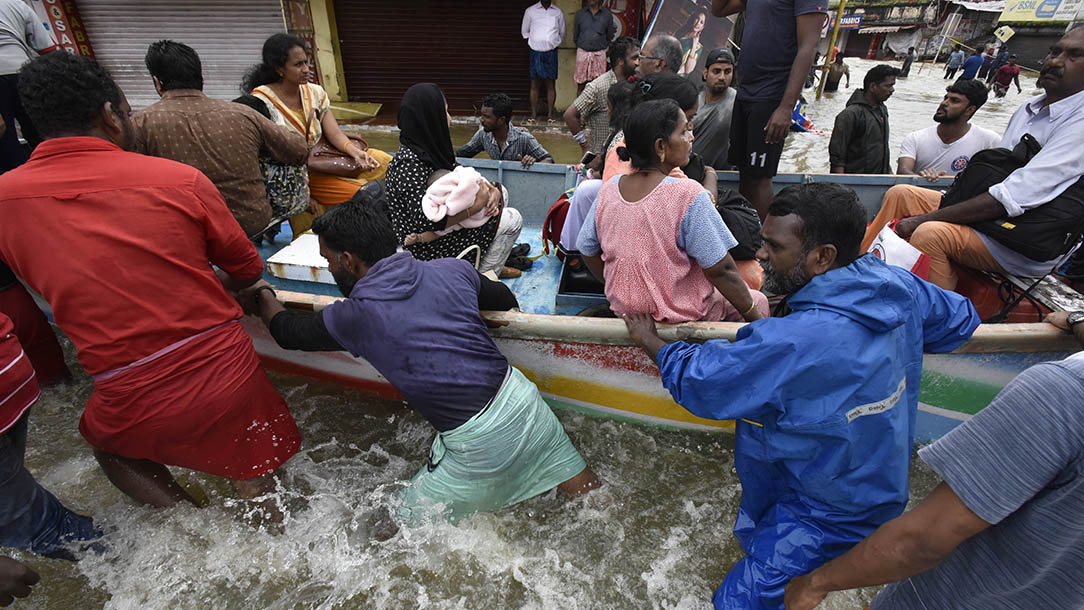 Age:

11 - 16

Type:

Lesson plan

Subjects:

PSHE, Tutor time

Topics:

Disasters and emergencies, Newsthink
The state of Kerala in southern India has experienced exceptionally high rainfall in the monsoon season of June–August 2018. This has led to the worst flooding there for nearly 100 years. Over one million people have been displaced by the rising floodwaters and almost 500 people have lost their lives.
These video and discussion activities explore the actions of local fishermen coming to the aid of fellow citizens in the most difficult of circumstances. Learners can also think about the humanitarianism behind such selfless acts.


Learning objectives
Learners will:
consider how people are affected by flooding
discuss examples of kindness and helping during the floods
explore the meaning of humanity.
Resource overview
1. Helping during the floods: Video activity

Watch a short video to discuss the emotions felt during severe flooding.

2. The spirit of humanity: Discussion
Focus on the phrase 'the spirit of humanity' and its meaning in this context.
Credits

This resource was written by Rob Bowden and Rosie Wilson of Lifeworlds Learning and published in September 2018.

The image of volunteers helping a boat through the floods © Hindustan Times/Getty Images.