Activities looking at the story of the schoolboys trapped in a cave in Thailand.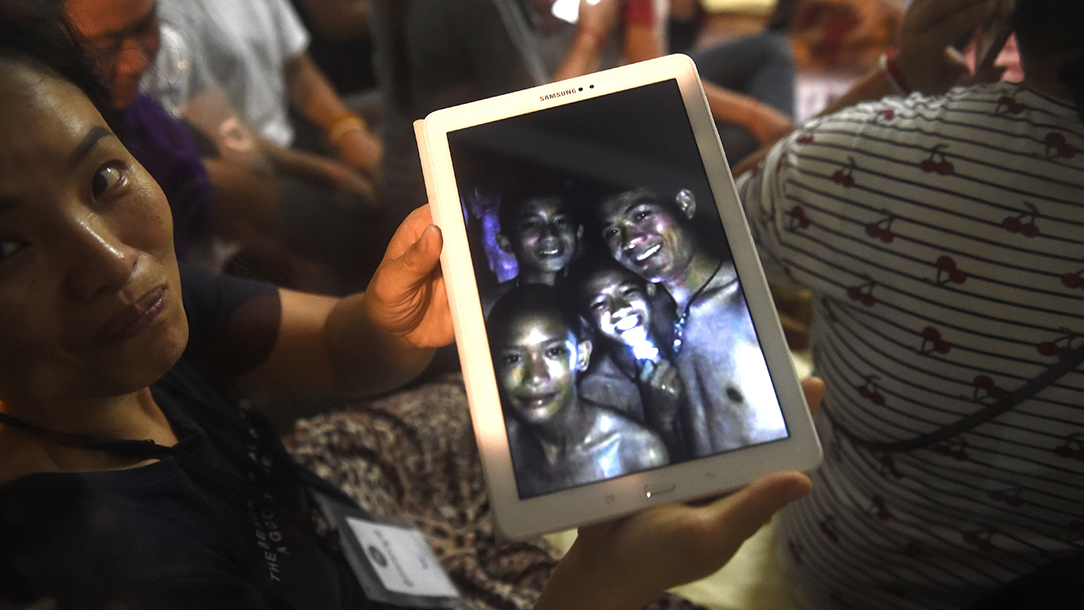 Age:

11 - 16

Type:

Lesson plan

Subjects:

PSHE, Tutor time

Topics:

Disasters and emergencies, Newsthink
In the summer of 2018, a boys' football team and their coach were stranded in a flooded cave in Thailand. They were trapped underground for 17 days, not knowing when or how they would be rescued. This photo discussion activity explores the idea of coping skills in times of crisis and how their loved ones may have coped while they were waiting for news.
Learning objectives
Learners will:
consider the emotions of people during times of crisis
discuss how people may feel when their loved ones are in danger

compare coping skills for the different people involved in challenging situations
think about words of comfort to reassure others.
Resource overview
1. Coping skills: Photo activity

Learners consider the feelings involved during the emergency – for the schoolboys and for their loved ones waiting for news – and discuss coping skills during difficult times.

2. "I'm fine but it's a little bit cold": Extension activity

Looking at messages the boys sent to their families, learners consider the importance of communication and words of comfort.
Credits

This resource was written by Rob Bowden and Rosie Wilson of Lifeworlds Learning and published in September 2018.

Image © Lillian Suwanrumpha/Getty Images.