Storm Ciarán: Yellow and amber weather warnings issued for parts of the UK
Storm Ciarán will arrive in the UK on Wednesday 1 and Thursday 2 November. A number of severe weather warnings have already been issued, with further updates and additions expected throughout the week. The British Red Cross is responding.
Last updated 3 November 2023
Storm Ciarán hit the UK on 1 and 2 November. Wind and stormy seas have affected southern parts of the United Kingdom. Heavy rain has also spread northwards. Wales has also be badly hit.
While rainfall totals expected with Storm Ciarán are not necessarily high or unusual with autumn storms, it arrives very soon after Storm Babet.
The Jersey Met Service has issued a red warning from Wednesday evening and throughout Thursday. It warns of storm force winds, exceptional gusts, rainfall and coastal flooding. In southern England, there are two amber severe weather warnings from the Met Office.
Met Office Chief Meteorologist Dan Suri, said: "Wind and rain warnings associated with Storm Ciarán are in force from Wednesday night onwards into Friday, with further updates possible on Wednesday. These include amber warning for winds for southwestern parts of England and Wales Thursday early hours and morning and the far south and southeast of England Thursday daytime and early evening. Storm Ciarán is expected to bring very strong along southern coastal areas of England in particular where gusts of 70 to 80mph are possible, gusts perhaps exceeding 85 mph in the most exposed locations. Further inland, gusts could reach up to 50 or 60mph.

"As well as strong winds, this deep low pressure system will bring heavy rain to many parts of the UK. Much of southern England and south Wales, as well as parts of north Wales, northeast England, southeast Scotland and perhaps the east of Northern Ireland look to see the wettest conditions between Wednesday evening and Friday morning. 20-25 mm of rain may fall quite widely, with 40-60 mm possible over higher ground. Some parts of south Wales and southwest England may see 80 mm of rain. This rain will fall on already saturated ground, bringing the risk of flooding."
People are advised to check for weather updates in their area.
Since the storm landed, our Crisis and Emergency Response teams have been supporting in rest centres in Portadown. Volunteers provided emotional support and practical help like clothing and cash assistance. People have now been able to return to their homes, but our teams remain on standby to help.
Volunteers also did welfare checks in areas where significant power outages have occurred and are all prepared to respond as and when we are called by local authorities. In Devon and Cornwall, more than 10,000 households are without power at the moment.
Our teams are also supporting UK Power Networks in contacting their customers on the priority services register following from the impacts of Storm Ciarán this week. Volunteers from less affected areas, such as Scotland, North, and Central, are manning the line.
Volunteers in Northern Ireland have also checked on vulnerable people living in flooded areas, and supported emergency services responding in the area too. The team have assisted people with mobility issues who had been unable to leave their homes.
Our Support Line is also open and taking calls from people effected by flooding and is signposting to cash-based assiatcne or emotional and practical support where possible.
Volunteers and staff remain on standby across the UK, as more rain is expected over the next three days, including in areas where the ground is already saturated following Storm Babet.
Other emotional and practical support we'll be providing include:
Pre-arranging stocks that might be needed, like power banks, blankets, torches and hot water.
Conducting door-to-door or telephone welfare checks.
Providing psychosocial support in rest centres.
Giving out blankets and basic supplies.
Supporting with the delivery of flood clean up supplies.
Be prepared for potential flooding
Fast flowing floodwater can endanger lives, flood homes and damage buildings.
You can keep up to date by checking flood warnings in:
Here for communities: prepare for Storm Ciarán
As we enter the autumn and winter months, storms are expected to become more frequent.
The British Red Cross has supported thousands of people each year, whose lives have been turned upside down by devastating storms, floods and other weather and climate-related emergencies.
It's not just abroad that we need to adapt to the changing climate. We are seeing more severe weather events in the UK too. The risk of flooding is rising; yet despite this our research found that the majority of people in the UK don't know how to prepare for floods.
From helping people prepare in advance, evacuating people to safety or helping them navigate what's next, our staff and volunteers are there to support when they need us most.
Together, we are the world's emergency responders.
Get support from the British Red Cross
The British Red Cross is prepared to respond in any crisis in the UK.
If you need support or want to advice about how a storm or flood warning may affect, you then contact our Support Line. They can put you in touch with local services in your area.
How we responded to Storm Babet
Teams provided a safe, warm and dry space for those who had been evacuated or otherwise impacted by the storm.
In Scotland, Angus and Aberdeenshire were badly affected. The town of Brechin was only accessible by boat at one point and it's thought that many people will be unable to return to their homes, after many were submerged.
Sadly, three people in Scotland died.
The British Red Cross delivered psychosocial support, blankets and basic supplies to affected communities.
Teams also conducted 27 welfare checks for people in Aberdeen, and provided bed and blanket support to 40 people in Perth and Kinross. They also supplied hygiene and clothing supplies for 50 people thanks to our partnership with Tesco.
"We know from experience that when disaster strikes, it's often the basics that mean the most. That's why our volunteers have been in rest centres and in communities delivering psychosocial support and providing blankets, clothing and hygiene supplies.
"Our thoughts are with the families and friends of those who've died, and with all those who've had to flee their homes due to Storm Babet. We will continue to work with local government and partners to support people at this devastating time.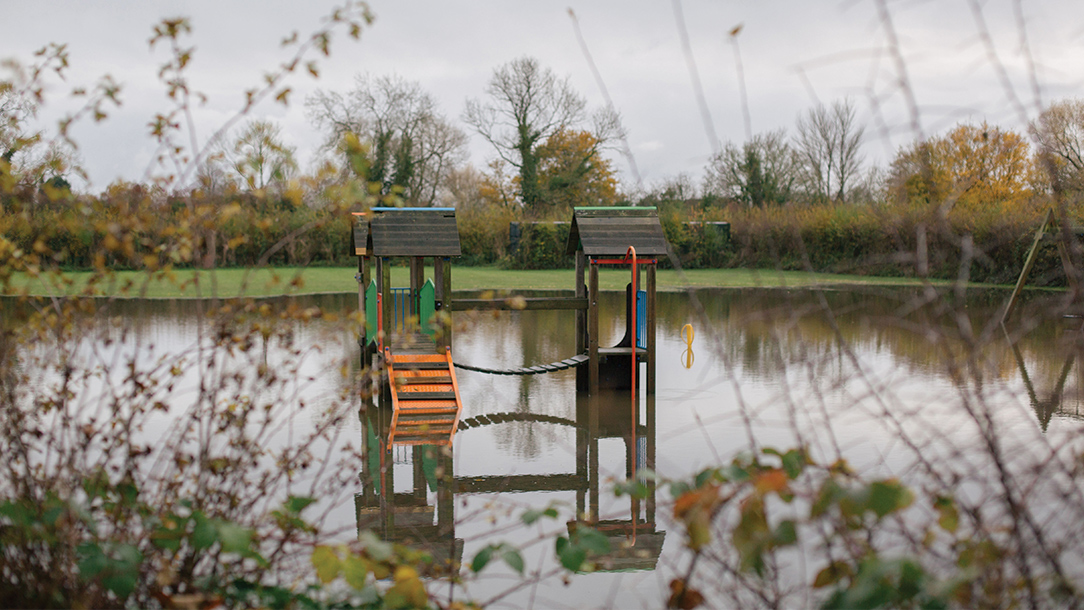 Understanding why floods happen and what to do when they strike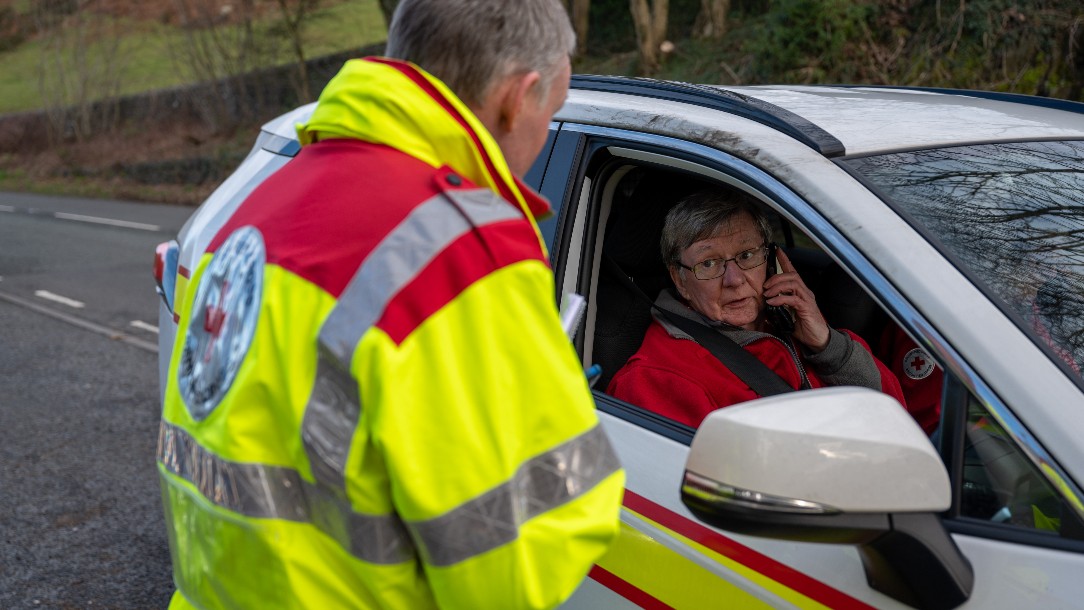 Storm Eunice is the worst storm to have reached the UK in 30 years. The British Red Cross has been preparing to reach those worst affected
Donate and help people in crisis
Help us respond to emergencies in the UK, such as storms and flooding, by donating to our General Fund Appeal. 
Help people in crisis