Big Give Christmas Challenge
Seven days to get your donations doubled to help us be there for the next disaster, whether overseas or in the UK.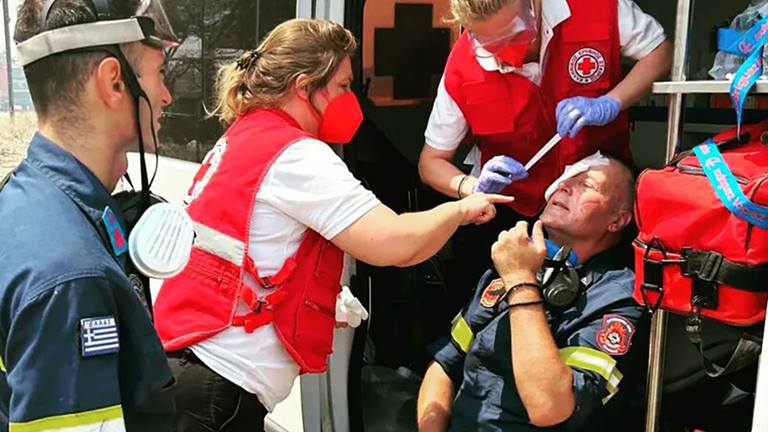 Help us be ready!
Nobody can predict the exact location of the next flood, cyclone, earthquake or violent conflict but when disaster strikes, the British Red Cross is determined to be ready to act within hours, not days.
This year, the British Red Cross is taking part in the Big Give Christmas Challenge to raise money for the Disaster Fund. What this means is that for seven days: from midday on 27 November to midday 4 December any donations you make through the Big Give website will be doubled.
What's the Big Give Christmas Challenge?
It's the UK's biggest online match funding campaign, that connects corporate sponsors with participating charities. For seven days, it offers individual supporters of participating charities the opportunity to have their donation doubled on theBigGive.org.uk.
Why the Disaster Fund?
When a typhoon, hurricane or earthquake strikes, we need to respond immediately. Donating to our Disaster Fund will ensure us to reach people quickly in future crises.
Nobody can predict where the next disaster will strike. But one thing is certain. Whether there's an earthquake in Nepal, floods in Somerset or conflict in Yemen, the Red Cross must be ready to act as soon as we're needed.
We rely on the generosity of people like you to help thousands of people when they need us most. By supporting our Disaster Fund, your money will be used to fund emergency response as soon as it is needed in the UK and anywhere in the world.
For all enquiries and more information
Call us on:
(calls charged at your phone operator's UK landline rate)