A thrilling 120ft fancy-dress abseil down the Owen Building: a Sheffield landmark, decorated with the poetry of Sir Andrew Motion.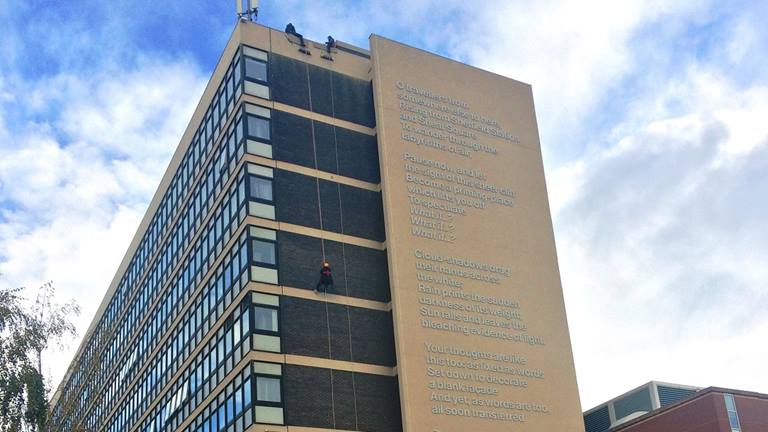 26 October 2019
Sheffield
Registration Fee:

£8

Sponsorship target:

£100

Minimum age:

16 years old and over
Registration for this event has now closed. Watch this space for information on the 2020 Steel City Abseil or contact Lucy Gray on the details above.

Enjoy this fantastic opportunity to abseil 120 feet down this 'steel city' landmark, past the words of Motion's poem, What if?
Even better, take on the challenge in fancy dress. In the past we've had skeletons, vampires, superheroes, bananas, minions, nurses, James Bond, dinosaurs, monsters, Where's Wally?, and more.
So start thinking now: what will you wear?
What's it like?
From the roof of the building, daredevils can enjoy fantastic views over the city centre. You will be safely harnessed in by a professional abseil team – before stepping over the edge to begin your challenge.
What extras do you get?
Sign up for the Steel City Abseil and you will receive
a fundraising pack
an online sponsorship page set up for you
ongoing sponsorship support from our expert fundraisers
a photo and certificate to commemorate your achievement
the chance to buy professional photographs of you in action.