Explore issues of justice and fairness through the lens of international humanitarian law (IHL) or the "rules of war".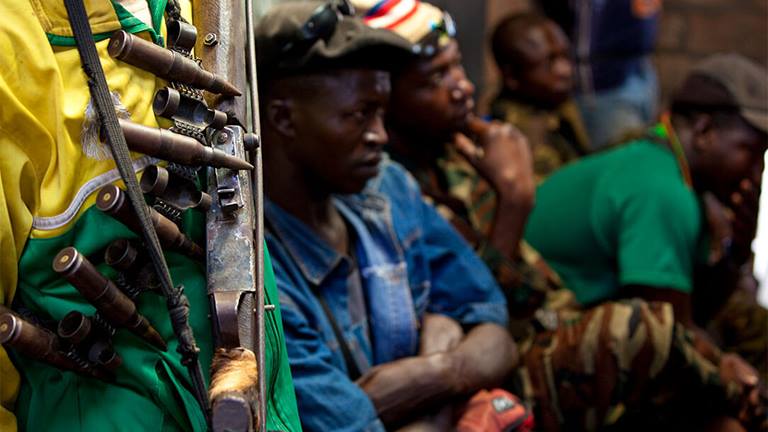 Age:

14-16

Type:

Teaching package

Subjects:

Citizenship

Topics:

Conflict
This package of session plans enables young people to see the bigger picture in conflict situations and approach controversial issues through different perspectives.
By looking at the images and stories of conflict and the human and social devastation this can cause, young people will see the links between people in crisis situations around the world, themselves and their wider communities.
Learning objectives
Learners will:
develop empathy with people in crisis situations around the world

discuss how people's roles and the rules in society can become blurred in a conflict situation

understand the importance of rules to protect the most vulnerable

consider some of the challenges during armed conflict

discuss how international humanitarian law is applied

consider how they could apply their learning to their own lives.
Resource overview
1. Module one – Ambiguity of identity in armed conflict
Lesson one: Victim or perpetrator? To target or to protect?
Learners discuss people's roles in conflict situations and how these can become blurred during armed conflict.
Lesson two: Young people and violence, peer pressure and personal accountability
Young people consider why people join armed groups.
2. Module two – Conflict lines
Young people view international humanitarian law as if they were directly involved in the real-life situations explored in the resource, and develop a set of rules to protect the most vulnerable groups.
3. Module three – Wars have limits
Learners apply these rules in the context of an imaginary military scenario. Within this scenario, various challenges are presented to the students as though in an international armed conflict.
4. Module four – Enforcement of international humanitarian law
Case studies and role-play explore the ways in which IHL enforcement may occur through judicial and non-judicial processes.
Credits
This resource was created by the British Red Cross in partnership with the international law firm Allen and Overy.
The image shows members of the People's Army in the Central African Republic at an International Humanitarian Law dissemination session (© Marko Kokic/ICRC).