Run, Walk, Cycle or Roll 5km - and invite your friends to do the same!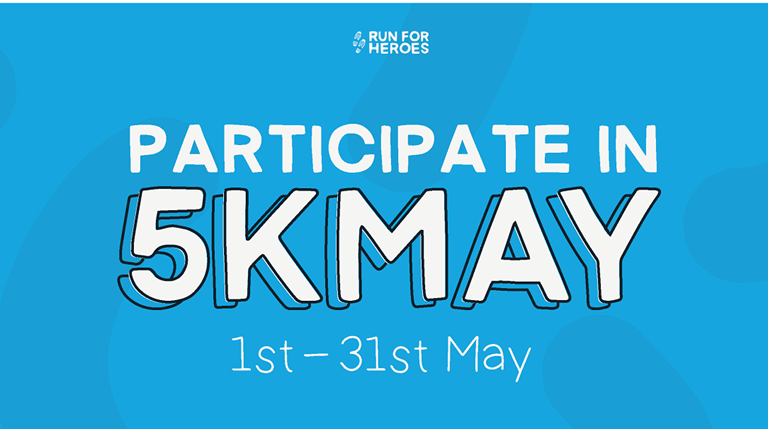 What is 5k May?
All you need to do is run, roll, walk, cycle or even swim 5k in the month of May. You can do it anywhere, anytime with anyone you want to… it's all about getting out and feeling good while you're doing it. Then once you are done, donate to the British Red Cross, upload a picture to your social media and encourage your friends to take part too.
Sign up as an individual or get your colleagues, school or sports club involved too and sign up as a team!
If you'd prefer not to sign up - no problem, you can still take part. When May arrives, participate in a 5k of your choice (run, walk, roll, cycle, swim) and donate £5 to the British Red Cross.
Why the British Red Cross?
The British Red Cross plays a vital role in emergency response, and the ongoing, ever-changing situation concerning the coronavirus (Covid-19) pandemic is no exception.

In times of crisis, we're here to help people. We're local and we're global and we've been doing this for 150 years. Our network of incredible staff and volunteers means we are uniquely placed to reach people in fearful, uncertain times.
But we can't do it without your support!