Ben Fogle and Victoria Pendleton Everest Challenge
In May, TV adventurer Ben Fogle and former Olympian cyclist Victoria Pendleton will push themselves to the limit to support the British Red Cross. They're inviting you to choose a challenge, too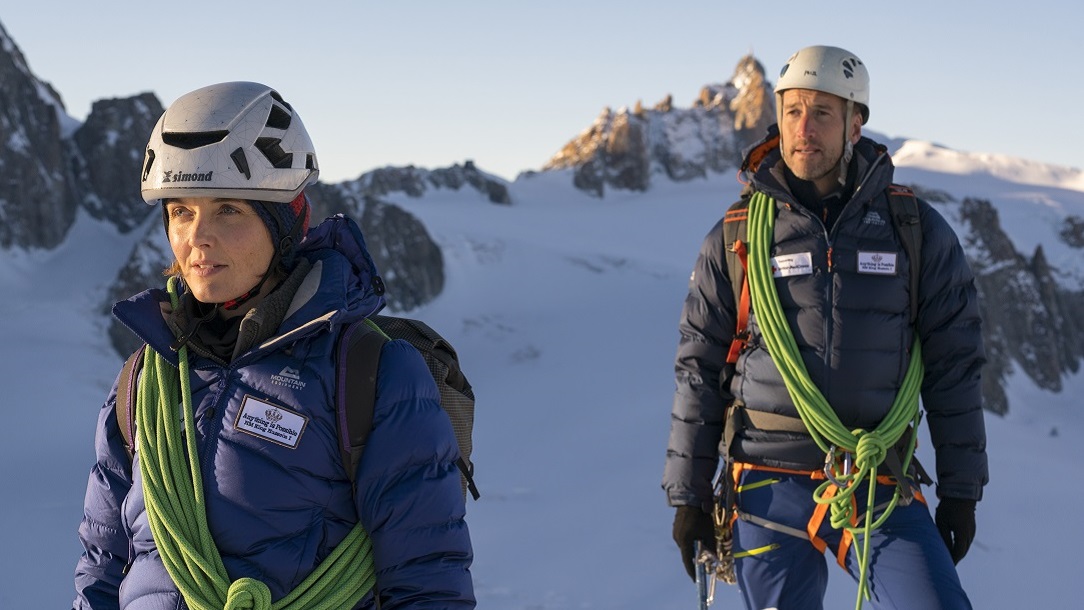 01 May 2018
Everest Challenge
We are always here to help. For any fundraising enquiries, email us at getfundraising@redcross.org.uk or call us on 0300 456 1005 (calls charged at your phone operator's UK landline rate)
The intrepid pair will be testing their resilience to climb Mount Everest. They are determined to attempt an "ethical climb". Every aspect of their attempt to summit will be analysed and they will record their impact on the environment.
While in Nepal, Ben and Victoria will meet Red Cross volunteers and see for themselves the work the organisation has been doing. They will find out how the Red Cross supports the most vulnerable people of Nepal to ensure they are prepared another earthquake strikes.
We asked Ben Fogle why he has taken on this challenge.
"The Red Cross is one of the most iconic images in the world. For me it represents a selfless organisation that has changed and saved the lives of countless people around the globe through safety, compassion, help and reassurance.
"I have seen the iconic cross in countless corners of the world.
"In 2017, the unthinkable happened when Grenfell tower set ablaze with the loss of so many lives. Living in the shadow of the tower, we watched helplessly as the heroic emergency services battled the inferno.
"And suddenly, those Red Cross vehicles were in my neighbourhood. On my street. Not tackling a natural disaster in the Philippines or a humanitarian crisis in Africa but in North Kensington in London."
"I realised that in my worldwide focus I had completely overlooked the vital and life changing work the Red Cross does here in my homeland.
"I asked myself what I could do to help?
"It seemed only right that I use the climb to highlight the invaluable work the Red Cross does around the globe both at home and abroad and also to celebrate you, the volunteers and staff who make it all possible."