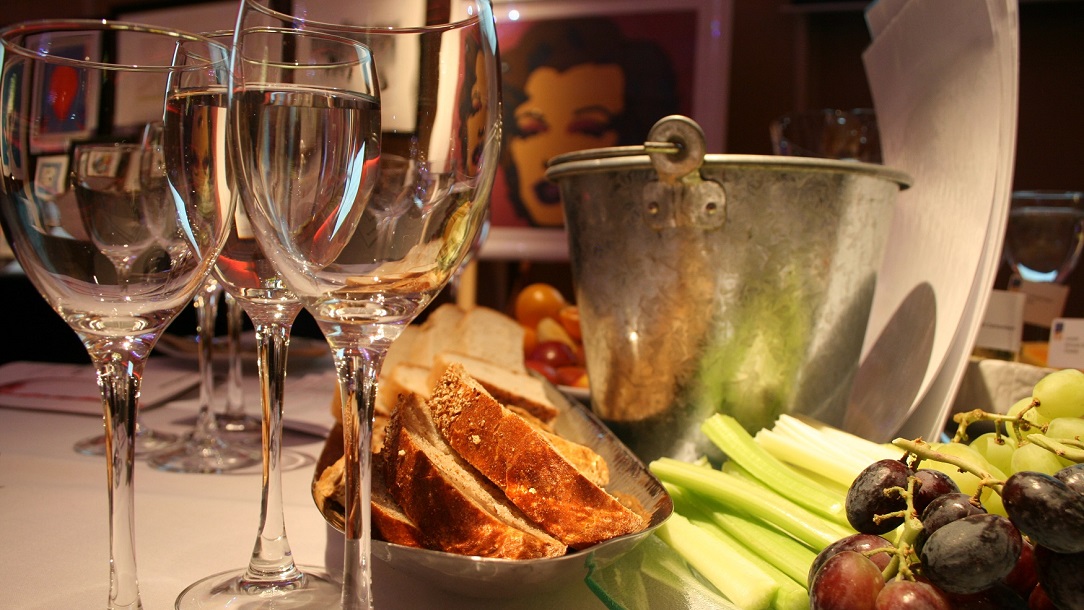 Tickets:

VIP tickets: £45 per adult Standard tickets:  £30 per adult

Time:

6.30 pm - 10.30 pm

Venue:

Glazier's Hall, 9 Montague Cl, London, SE1 9DD
For all enquiries, please get in touch with Clare Conroy by email at CConroy@redcross.org.uk or by phone 020 7877 7603
Registration for this event has now closed. Watch this space for information about our Call my Bluff 2020 event.
Think you know your sauvignon from a soave? Can you tell the difference between a Malbec and Merlot?
Then come and join us at the stunning Glaziers Hall for this annual event, offering the perfect opportunity to test your wine knowledge.
You don't need to be a wine expert to enjoy the evening, just come along and be entertained.
Over the course of the evening you will blind taste six fine wines. Our wine panel will then try to convince you that the wine in your glass is theirs! Working in teams, you will decide who is telling the truth.
This year the panel includes Anthony Wolowiec from When in Rome Wines, Elizabeth Hawthornthwaite, the founder of Elizabeth and Wine and Anissa Djebailia, founder of winesocial.buzz.
The delightful wines will be accompanied by a sumptuous meal of artisan British cheeses, bread and gourmet fruit.