"The value of being warmly welcomed can't be underestimated": the friendly faces greeting families arriving in the UK from Ukraine
Tom and Christine have been there to support Ukrainian people arriving at Manchester airport since March
Last updated 4 August 2023
As the emergency response team arrived at Manchester airport in March 2022, they expected a repeat of the events they'd seen back in August 2021, when planes carrying people from Afghanistan began arriving.
Armed with food, water, hygiene supplies and blankets, they soon realised that this time around people's needs would be a little different.
"There was very limited intelligence initially," says Tom, a senior emergency response officer living in Sheffield. "The only information that was provided from border control was the advice that we should monitor flights arriving from Poland and Romania."
When families from Afghanistan arrived last summer, Red Cross teams were airside, waiting to greet people as they made their way inside.
Greeting people with SIM cards and emergency cash assistance
"An entire terminal was shut down at Manchester airport," recalls Tom. "We were welcoming hundreds of people who didn't have any luggage or food. In the case of people coming from Ukraine, they're coming in on a visa.
"At the moment, around 30 to 40 people are passing through the airport every day, although not all are seeking assistance from the meet and greet facility. We're mainly offering SIM cards, emergency financial assistance and information sheets."
Christine, a fellow emergency response officer, works alongside Tom.
"We had a number of families who had arrived in the UK from Ireland, where a visa isn't required," says Christine. "They were in a really grey area, nobody knew what to do."
In this instance, the British Red Cross was called in to provide immediate assistance, while the families were placed in a hotel.
"The first lady I went to see was a young mum with two young children," says Christine. "She had a baby screaming round her ankles, she was very stressed and had found herself in this quite frankly terrifying situation. I gave her emotional support and pointed her in the direction of onward immigration advice. I also helped her recontact Border Force because she felt she hadn't been able to properly articulate herself when she was first interviewed, having got off the ferry with two screaming kids."
Christine says that when she meets families, she makes sure not to ask them about their experiences on their journey from Ukraine, but that sometimes people will offer the information themselves.
"We had a family from Kharkiv with a girl in a wheelchair," says Christine. "They had a one-year-old baby, an 80-year-old mother, and a 21-year-old disabled daughter. Our mobility aids team had provided the family with a wheelchair at the request of Liverpool airport."
After stopping off at the supermarket to buy some supplies for the baby, Christine went back to visit the family.
"The family had so many challenges," recalls Christine. "There were no real smiles apart from the fact I was able to give them some assistance. All the families have been very, very grateful, but clearly they've been through a lot."
I THINK WHEN YOU ARRIVE IN YOUR WORK WEAR AND THEY SEE THE EMBLEM, IT'S A COMFORT TO THEM.
Christine, emergency response officer
The work Tom and Christine do is challenging, but the impact is noticeable. Providing a family with basic hygiene products may seem simple, but for those on the receiving end, it can make the world of difference.
"I think when you arrive in your work wear and people see the emblem, it's a comfort to them," says Christine. "If you try to imagine a situation where you have had to leave the country and the people that you love, and make a traumatic journey to a safe country, the value of being warmly welcomed into that country can't be underestimated."
Read more about Ukraine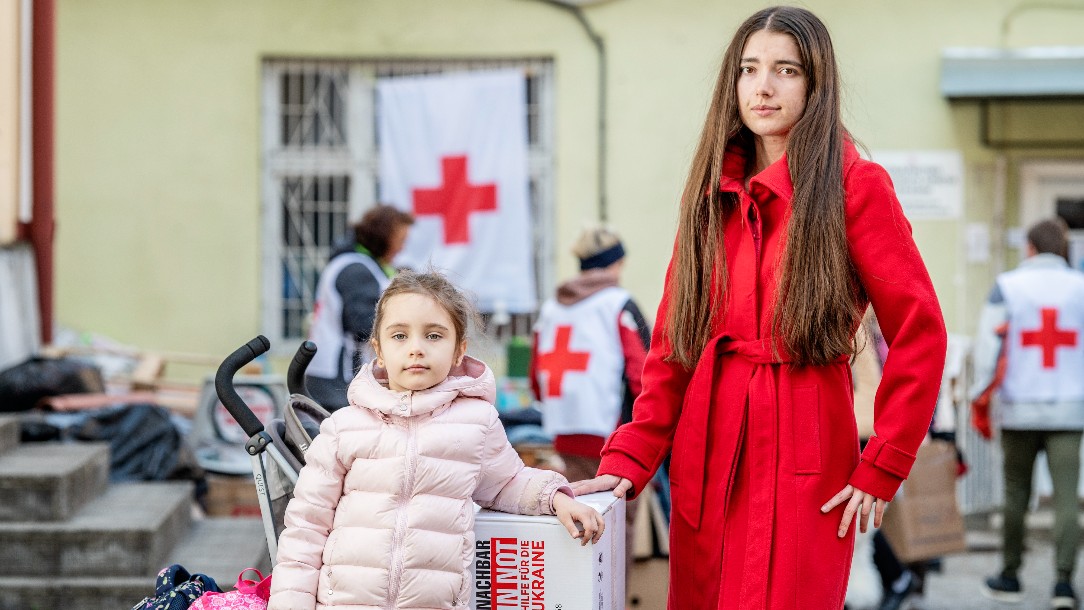 This is how your donations have helped the Red Cross reach nearly 2 million people so far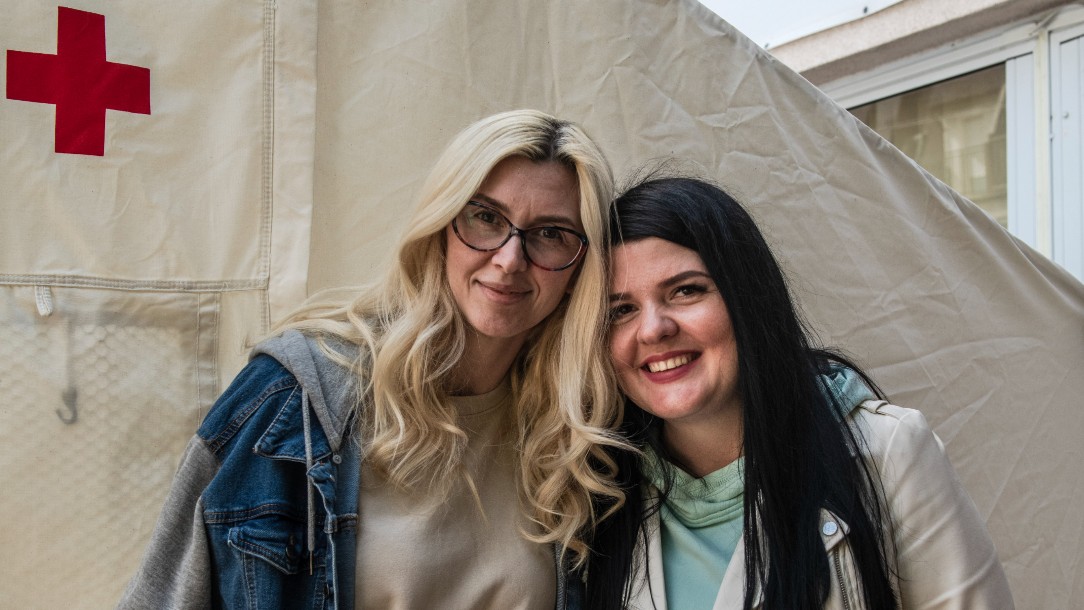 How the Polish Red Cross is supporting Ukrainian people like Olena, Jana and Anna with cash assistance
The Red Cross has never needed you more
Whether it's Ukraine, Afghanistan, or here in the UK, there has never been a more important time for the British Red Cross – and every member of the International Red Cross and Red Crescent Movement – to be there for people in crisis.
DONATE NOW