How you can help us take action to support those worst affected by the Covid-19 pandemic
Our new International Relief Fund will help people around the world who have been hit the hardest by Covid-19
Last updated 4 August 2023
For more than a year now, the world's focus has been on bringing an end to the Covid-19 pandemic.

Vital projects supporting people in the most vulnerable situations have been heavily affected by the virus.

While we have seen Covid-19 cause devastation in so many different ways, it is these communities that have felt a double impact of the pandemic.

In fact, levels of extreme poverty have increased for the first time since 1999.

As we start to take our first footsteps towards recovery, with economies reopening and thousands of people being vaccinated by the day, these projects are more important than ever.

That's why we've created the International Relief Fund. We want to reach people, families and communities who urgently need help, wherever they may be.
Millions of people around the world were in vulnerable situations before the pandemic. But the World Bank estimates that somewhere between 119 to 124 million people have fallen into extreme poverty over the last year. Taking action to help has never been more critical.
How the Red Cross Red Crescent will help
The International Relief Fund will reach those whose lives have changed for the worse.

The situation in the UK is improving, with a vaccination programme that is going well, and shops, restaurants and venues gradually opening up.

For millions of people around the world, that is sadly far from the case. Their livelihoods have been crushed by the pandemic, causing a spike in food insecurity which could soon turn into a food crisis.

Reaching people in times of crisis is what we do. In 191 countries around the world, our experienced teams of staff and volunteers know exactly what they need to do to help people get back on their feet.
Restarting projects around the world
As well as our work in the UK, the British Red Cross partners with other Red Cross and Red Crescent societies on projects all over the world. This includes the Rakhine sanitation project in Myanmar.
Communities in Rakhine, a state bordering Bangladesh in the west of Myanmar, have already been through it all, from ongoing violence and extreme poverty, to natural disasters like flooding.
Seventy-eight per cent of the population in Rakhine live below the poverty line and health services are crumbling. A devastating second wave of Covid-19 has only made the situation worse, and a third wave is expected.
Over the next year, the Red Cross aims to support people in vulnerable situations across 40 villages to build their resilience to crises, including Covid-19. Supported by the International Relief Fund, the Red Cross will:
Build water points and toilets with the local communities to improve access to safe water
Work with local communities, teaching Covid-19 safe practices and first aid
Protect against emergencies such as flooding, especially during monsoon season, by boosting emergency funds to enable a timely and effective response to disasters.
Improving sanitation is also top of the agenda in our programme in Bangladesh. The country is experiencing a huge surge in cases of Covid-19, with more than 14,000 deaths caused by the virus.
Our study in ten host communities within the Cox's Bazar district of Bangladesh found that almost a third of households have reduced how much they eat in order to cope. A lack of clean, running water means people also run a risk of diseases like cholera.
With help from the International Relief Fund, the Red Cross will build toilets and improve clean water supply in the most desperate areas, and help families find ways to earn a living through skills development and small cash grants.
Building a safety net for people in crisis
In Nepal, the situation is similarly dire . Currently experiencing its highest Covid-19 rates of the pandemic, there are now more than 100,000 registered cases in the country. For the poorest people in Nepal, local lockdowns mean that finding work is virtually impossible – and there is no social security or financial safety net.
Our Nepal livelihoods programme, also supported by the International Relief Fund, will help families get back on their feet. They will receive small cash grants, business training and help from local co-operatives. By helping families to build their own safety net, they will be better equipped in future crises.
Supporting survivors of human trafficking and gender-based violence
Some of those hit hardest by the pandemic have been refugees around the world. Refugee camps are often cramped and have poor sanitation, meaning that Covid-safe practices such as hand-washing and social distancing are difficult, if not impossible.
In eastern Sudan, women, girls and children are especially vulnerable at risk to sexual exploitation, abuse and trafficking.
The Red Cross has set up the Kassala Safe Houses programme for survivors of human trafficking and gender-based violence. In the safe houses, staff are helping women and girls to process their trauma and move forward with their lives, through practical and psychosocial support.
With help from the International Relief Fund, the Red Cross is helping in the fight against Covid-19 too, distributing PPE to frontline staff working at Kassala, providing women and girls with dignity kits containing crucial items like sanitary towels, and disinfecting all affected areas of the houses.
These are just a few of the programmes the International Relief Fund will support, helping people going through the worst time of their lives. We know that the Covid-19 pandemic is still ongoing and will continue to support people affected by it for as long as is needed.
But Covid-19 has been a crisis on top of other crises for thousands of people, and as we begin to venture outside again, we cannot leave anyone behind.
International Relief Fund
While the problem feels enormous, imagine how powerful we can be if we come together, and do all we can to show that we are not willing to leave anyone behind, no matter who or where they are. This is the response of our lifetime. If you can, please donate to our International Relief Fund today.
DONATE NOW
Read more about our work around the world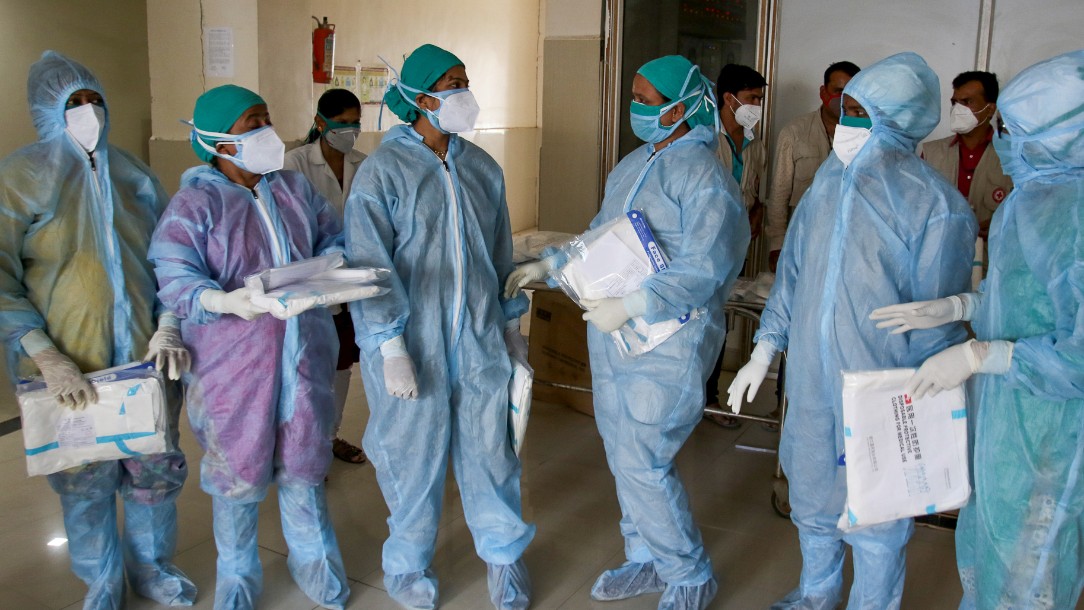 South Asia is now at the epicentre of the Covid-19 pandemic. This is how you can help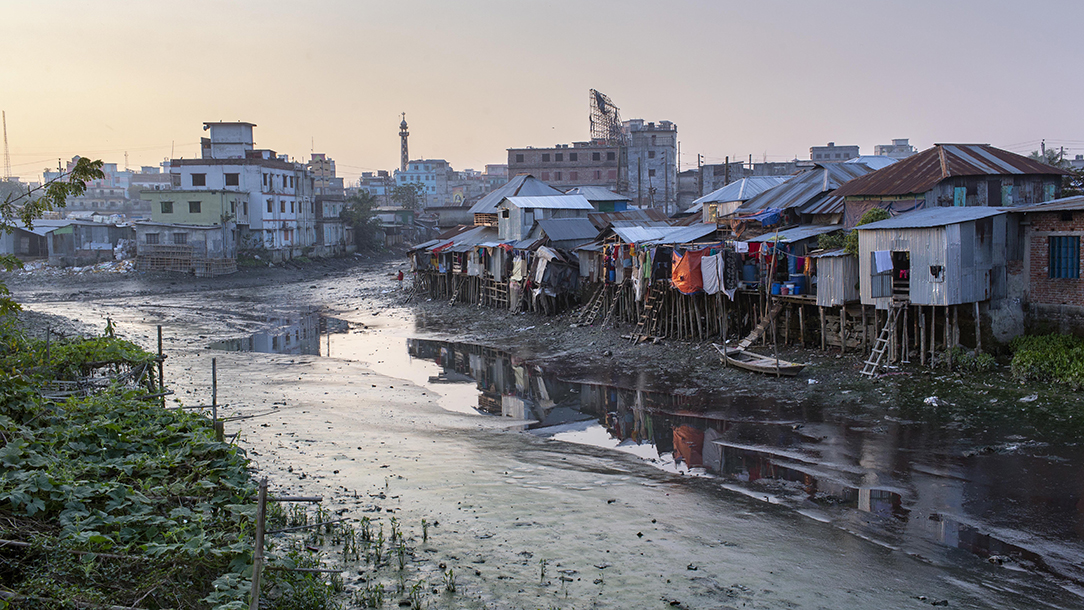 A new Red Cross report warns that we face increased weather-related disasters unless we act urgently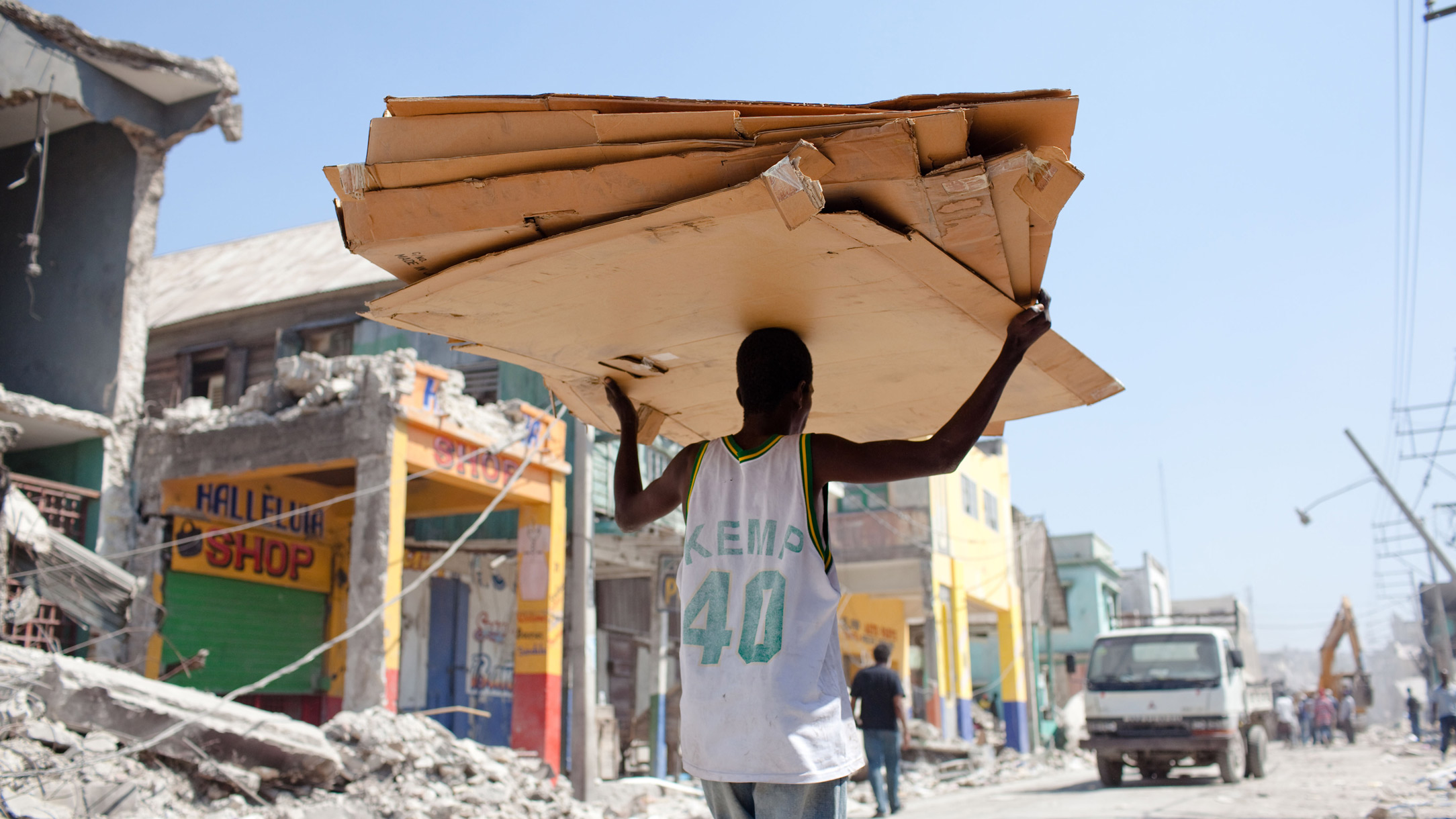 Our head of emergencies on tackling change