COP 28: What it is and what the IFRC hopes to achieve 
As countries come together in December 2023 at COP 28 to discuss the climate crisis, we explain what it is and the IFRC's key asks on climate change
Last updated 21 November 2023
COP 28: what will happen?
The 2023 COP summit, COP28, will take place between 30th November and 12th December, in the United Arab Emirates. It will be hosted by the president of the COP28 UN climate summit, Sultan Al Jaber.
COP 28 marks the halfway point between when the Paris Agreement was established and its deadline in 2030. Al Jaber's plan for COP28 covers four main pillars:
Fast-tracking the transition to a low-CO2 world
Fixing climate finance
Focusing on people, lives, and livelihoods
Full inclusivity
This strategy includes discussions of how to stay within the 1.5°C goal, a review of national plans and progress, a 'phasing down' of fossil fuels, and commitments to clean energy.
IFRC: increasing the urgency and action on the climate crisis
Around the world, Red Cross and Red Crescent staff and volunteers, rooted within communities, are responding to the growing impacts of the climate crisis. In 2022, the IFRC network's 191 National Red Cross and Red Crescent Societies and 16.5 million community-based volunteers reached 55 million people affected by climate and environmental crises.
The International Federation of Red Cross and Red Crescent Societies' network on climate change has laid out six key asks ahead of COP 28. They are as follows:
Act Urgently – to address the humanitarian impacts of the climate crisis. Reduce greenhouse gas emissions to prevent worsening humanitarian impacts, whilst vastly scaling up adaptation action at the local level reaching the most at-risk and impacted people.
Scale up anticipatory and early action – To prevent extreme weather events from becoming disasters, and to save lives and livelihoods. Invest in early warnings and other systems for early action at the local level, reaching last-mile communities before disasters strike.
Prioritise locally-led action – support meaningful engagement and participation to complement solutions by and with communities which builds resilience to climate impacts. Adopt and implement principles for locally-led adaptation.
Strengthen climate resilient health systems – investing in primary health care, water, sanitation, and hygiene (WASH) systems, and community-level preparedness to respond to evolving climate risks and achieve universal health coverage goals.
Increase adaptation finance – Quality, quantity, and accessibility. Prioritise funding for the most impacted countries and communities, which reaches the local level.
Avert, minimise, and address loss and damage – with new, additional, and predictable finance to support comprehensive action. Responses to loss and damage must reach the local level to the people and communities most impacted.
What does COP stand for?
COP stands for "Conference of the Parties" and is the annual meeting of the United Nations Framework Convention on Climate Change (UNFCCC). 197 signatory nations from around the world gather at COP every year to review existing commitments and negotiate further action in the global challenge that is climate change. A key task is to monitor each country's progress toward its individual target.
The first COP, known as COP1, took place in Berlin, Germany in 1995. Cop21, held in Paris in 2015, saw the adoption of the Paris Agreement, covering climate change mitigation, adaptation, and finance. Its long-term goal is to limit the rise in mean global temperatures to 1.5 °C above pre-industrial levels.
The location of COP changes each year with countries bidding to the United Nations for the honour of hosting the conference. The UK has hosted COP once in 2021. COP26 took place in Glasgow after being postponed in 2020 due to the COVID-19 pandemic, the first year without a COP since it started in 1995.
The last COP was COP27 in 2022, which took place in Sharm el Sheikh, Egypt.
Why do we need COP?
Here in the UK, we are seeing the impacts of climate change with more frequent extreme weather events like a record-breaking heatwave that swept the nation in the summer of 2022.
Further afield, we have seen devastating flooding in Pakistan triggered by extreme rain likely made worse because of climate change, and a food crisis caused in part by unrelenting droughts and extreme rain in parts of Africa.
Across East Africa, extreme droughts have brought the country to the brink of catastrophe.
The vast majority of people – 93 per cent – most affected by climate disasters live in low-resource countries that contribute the least to global carbon emissions.
The purpose of COP is for world nations to discuss the ongoing climate crisis and implement actions, goals, and commitments to combat climate change. Talking about the action needed to battle the climate crisis, UN Secretary-General António Guterres said, "The world still needs a giant leap in climate ambition.
"The world still needs a giant leap on climate ambition." António Guterres, UN Secretary-General
What were the outcomes at COP 27?
COP27 took place in Sharm el-Sheikh, Egypt from 6th – 18th November 2022, with each day focusing on different themes.
At the outset, the COP27 hosts said their targets included changing focus from pledging to implementation of solutions, delivering on adaptation, and providing finance, based on agreed principles of the international treaty on climate change, the Paris Agreement, which was signed at COP21 in 2015.
In response to the continuing impact of climate change on a global and local level, our calls for COP27 included the following:
For communities on the front line of the climate crisis, and for people facing the most severe consequences of climate change, to be at the heart of discussions.
For governments to act now to deliver on the promises they made at COP26 in Glasgow, including effective steps to combat global warming, urgent support for climate adaptation, better collaboration with humanitarian organisations, and funding to help people in lower-income countries face the threats of climate change.
For parties to step up efforts to tackle the losses and damages already experienced by people on the frontline of the climate crisis: providing humanitarian aid alone is not enough.
What does climate change have to do with the Red Cross's work?
According to the IFRC's World Disaster Report 2022, climate and weather-related hazards are by far the largest source of disasters. And the share of disasters linked to climate continues to grow. 76% of reported disasters in the 1960s were climate and weather-related but this proportion rose to 83% between 2010-2019. Between 2020-2021, 90.3% of recorded natural disasters were triggered by climate and weather-related hazards. This continues an ongoing trend.
The report also states that disasters affecting the world are not evenly spread. And some countries' populations feel their effects disproportionately. This is revealed by the number of people affected per capita.
Between 2020 and 2021, three of the top five most affected countries per capita were small island developing states, as were four of the top 10. All top 10 countries are affected due to climate-related disasters. Three of them are also suffering from conflict: Somalia, South Sudan, and Mali, which are rated 2nd, 3rd, and 14th respectively on the Fragile States Index (FSI).
As the world's emergency responders, Red Cross teams are on the front line every week, responding to the humanitarian impacts of climate change, and seeing its real effects on people's lives. This is why COP matters to us. The consequences of human-induced climate change are already here. We must prevent what we can and prepare for everything else.
What does climate change have to do with the Red Cross's work?
The British Red Cross has been responding to the impacts of climate change for decades.
From flooding to cyclones and heatwaves, 86 per cent of all disasters triggered by natural hazards over the past 10 years were caused by extreme weather.
Today, we are more determined than ever before to help people who are most affected by the climate crisis.
We don't only respond in the aftermath of a climate-related disaster: we also help communities to get ahead of them, putting life-saving plans in place before an emergency happens.
We help communities to be prepared, providing vital training, tools and skills to future-proof people's livelihoods in the face of climate change.
The Red Cross Movement is backed by an expert group of climate scientists, who use research and data to make sure the Movement is supporting communities in the best way possible.
Maarten van Aalst, director of the Red Cross Red Crescent Climate Centre, says that urgent action is needed in the fight against climate change.
"We are already too late," says Maarten. "Too late reducing emissions fast enough, and too late adapting to hazards that are already hurting. When communities are given the right tools to prepare and anticipate climate risks, we can prevent extreme weather events from becoming disasters – investing in early warning systems, protecting and managing natural resources, and enabling small-scale farmers to cope with rising temperatures and more variable rainfall, are all part of the solutions needed."
What are the next steps?
The impacts of climate change are already being seen on a large scale - it is too late to prevent that. Our focus must now be on helping resilient communities to adapt to the effects of climate change.
Our teams will continue to be there to support communities pushed into crisis by climate change, giving them the tools they need to prevent extreme weather from becoming disasters by:
1. Helping communities to change how they live
2. Supporting communities to prepare for extreme weather
3. Helping people recover from emergencies when they hit
4. Developing research and insight to keep communities safe.
We hope that COP meetings prove to be a step forward, and the beginning of meaningful action in the fight against climate change.
Learn more about how we're helping people impacted climate change in the UK and across the world by visiting our climate page.
Learn about our work on climate change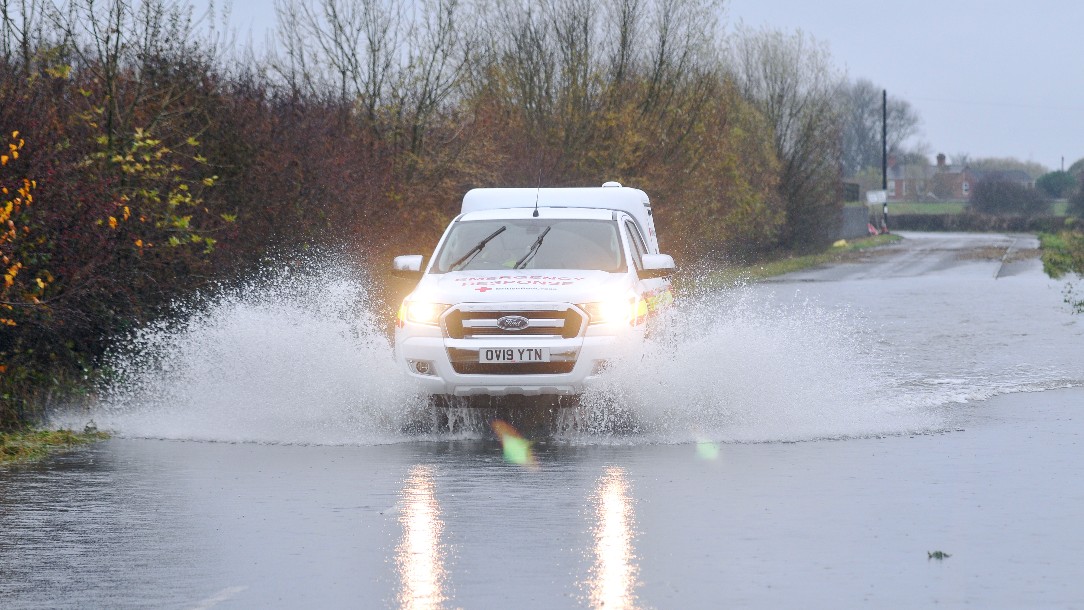 The Met Office's senior climate scientist Nikos Christidis explains the link between extreme weather events and climate change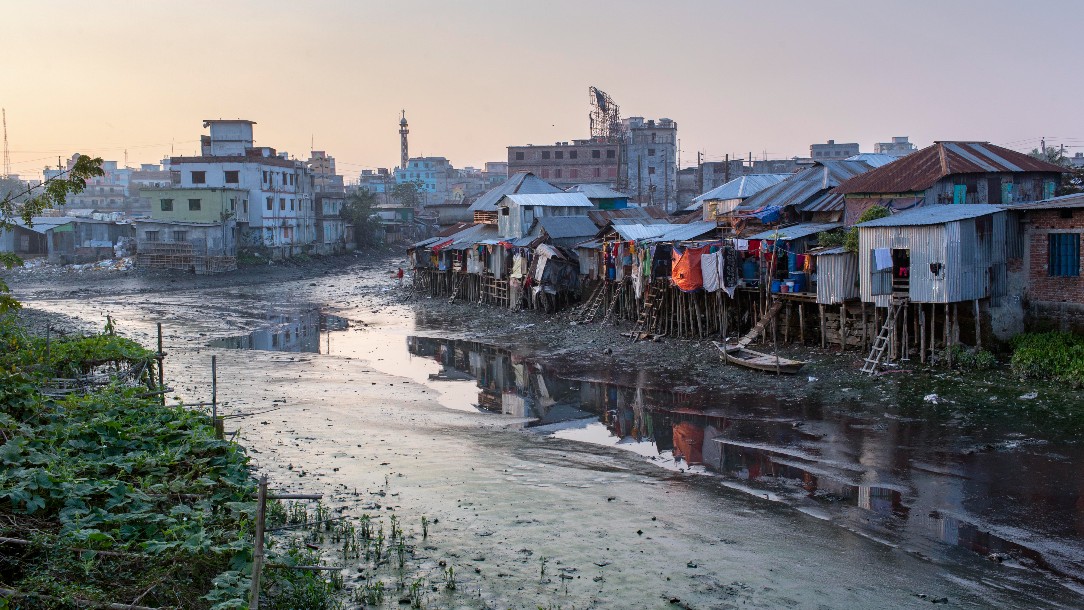 The British Red Cross's policy and advocacy manager for COP26 looks ahead to this year's conference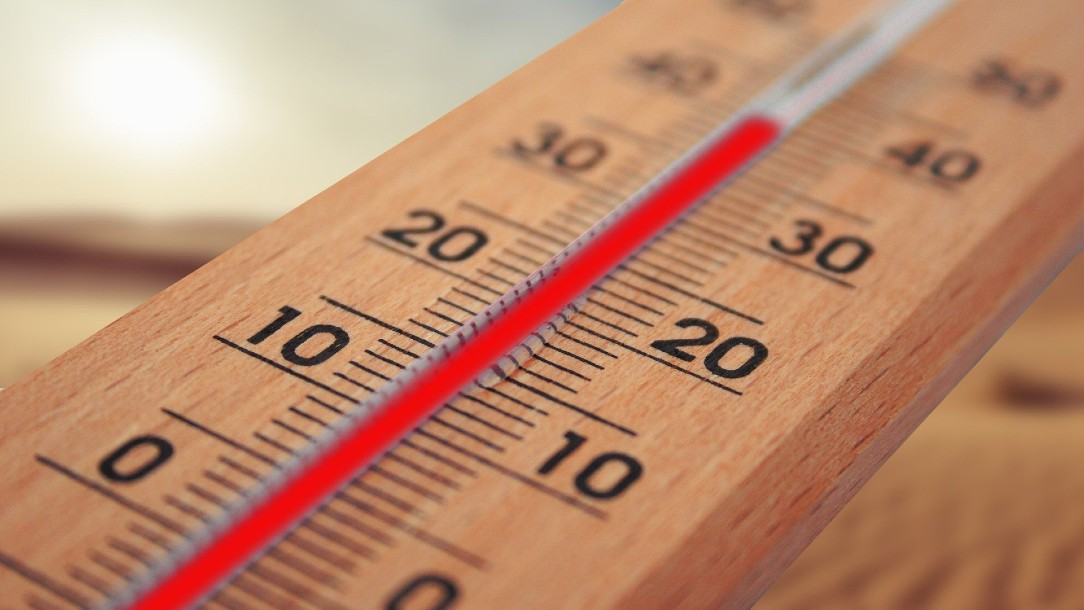 The Met Office's State of the UK Climate report shows that July 2022 was the warmest summer since records began.