Celebrating British Red Cross volunteers, past, present and future
This Volunteers' Week, we're celebrating some of our longest standing volunteers, as well as looking ahead towards the bright future of volunteering at the British Red Cross
This year, Volunteer Week falls on the same week as the Queen's Platinum Jubilee.
Her Majesty the Queen, who is the longest serving patron of the British Red Cross, has been a champion of our work for over 70 years. But she isn't the only one to have been involved with us for such a long time.
We would not be able to reach the people we reach without the dedication of our inspiring volunteers – and some of them have been working with the British Red Cross for decades.
A proud volunteer of 80 years
Anne, 87, became involved with the organisation after she was evacuated to Devon during the Second World War.
"I wanted to become a nurse from a very young age," says Anne. "At the time the only way to do so was by joining the Red Cross – that's what first sparked my interest. When the war came, I saw Red Cross nurses caring for the sick and wounded and I knew right away that it was something I wanted to do."
She volunteered with the Red Cross throughout the war, returning to the South-East to help people affected by the Blitz and volunteering as a reserve first-aider in recovery homes and theatres.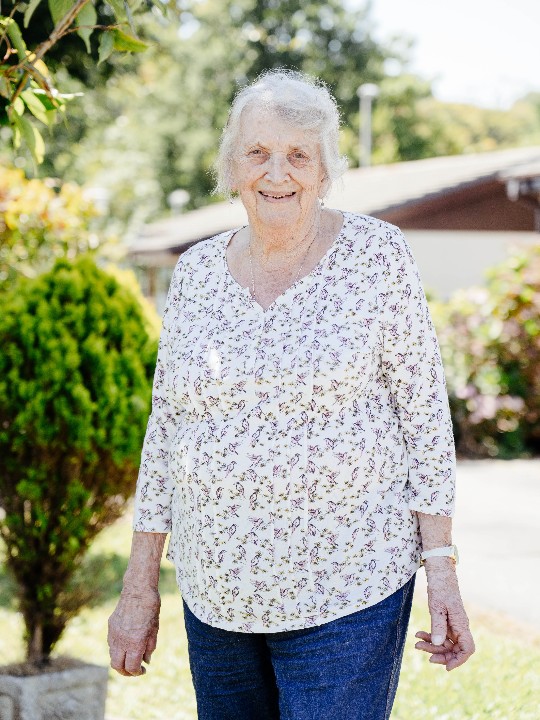 After the war, Anne began volunteering as a first aid trainer with her local branch of the British Red Cross, and went on to become a registered nurse after leaving school in the early 1960s. She continued teaching first aid with the Red Cross for almost 30 years.
By the late nineties, Anne had moved to Cornwall and was still looking to do more.
"I first encountered the mobility aids service while looking for a wheelchair for my elderly mum," recalls Anne. "The chap who was running the service at the time was closing things down because he was moving away and couldn't find anyone to take on the responsibility. I didn't want to retire from the NHS and I was dreadfully bored, so I said I'd take it on."
She would later open her own service in Penzance and ran both services for several years. Unfortunately, Anne was forced to take a break from volunteering during the pandemic – but still has plans to return!
"I've been volunteering for 80 years, there's no way I'm giving up!" says Anne. "I've always wanted to do the very best I can for people. And the Red Cross has always allowed me to do that."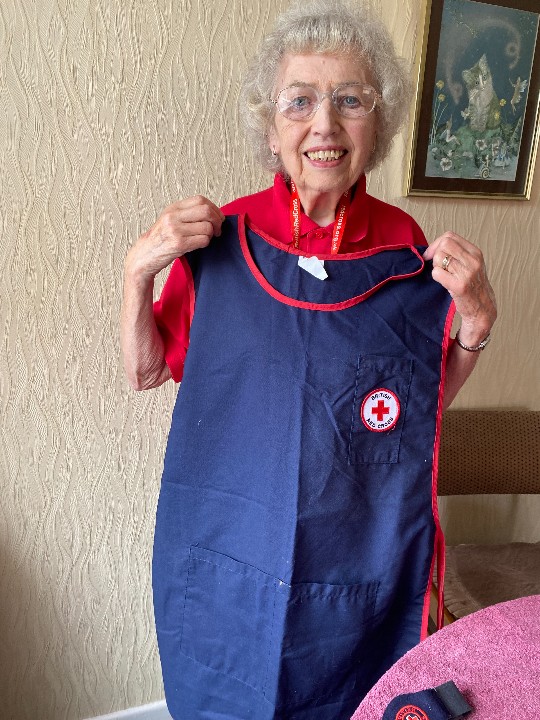 At 20 years old, Patricia was slightly older than Anne when she started volunteering with the British Red Cross.
At first, she volunteered in nursing homes when the staff were off at weekends, before going on to volunteer for her local mobility aids service.
Patricia, now 88, still has the uniform she used to wear and has also crossed paths with the Royal Family on numerous occasions in her role with the Red Cross.
Like Anne, she hopes to return to volunteering soon, having taken a break during the pandemic.
Patricia's uniform, which she holds in the photograph to the left, forms part of our new exhibition, The Royals and the Red Cross, which can be viewed online here, or at our British Red Cross Museum in London.
On the frontline from SARS to Covid-19
Further north in Leeds, Mike has been volunteering with the British Red Cross for more than 34 years, having signed up as a nine-year-old. Since then, he has trained in first aid and ambulance support and was an important part of our Covid-19 response in the first fraught months of the pandemic.
During this time, helped to transport patients between hospitals and their homes. It was certainly not the first time he'd stepped in at a time of emergency.
"If it's been the SARS outbreak, if it's been Grenfell, if it's been rail disasters around the country, if it's been Manchester bombing support or London bombing support, I've always been involved in something, somewhere," says Mike.
"Whether front-facing, in the thick of it or in support services back of house, I'm there. [The Red Cross] is ingrained. It's in my DNA. I like to keep busy and being able to help people. Why wouldn't I be just carrying on and supporting?"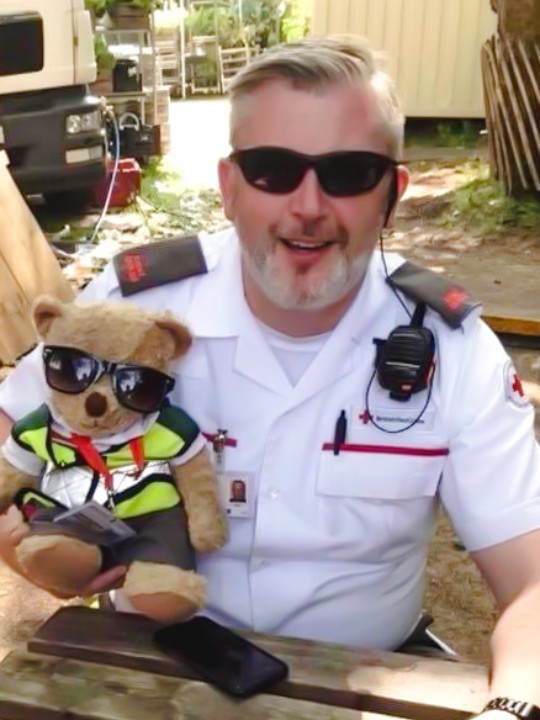 Young volunteers at the British Red Cross
We are thrilled that the legacy of our thousands of volunteers looks set to continue long into the future. Whether it's in retail, working with our mobility aids service, or as part of our response to the Covid-19 pandemic, many younger people have signed up in recent years.
Abi, 23, recently marked three years at the British Red Cross centre in Peterbrough, where she works with refugees and people who are seeking asylum.
Abi is partially sighted and grew up in care, and has advocated for her own rights from a very young age. Working in human rights and with refugees and asylum seekers was something she was always drawn to.
"I really wanted to get involved when I heard the project was helping young refugees getting here surviving, and actually helping them build a life and to understand their rights," says Abi. "I volunteer because there's so many little things you can do to affect change in people's lives, and all these development opportunities help you to grow as an individual, contributing to a more open-minded and empathetic society."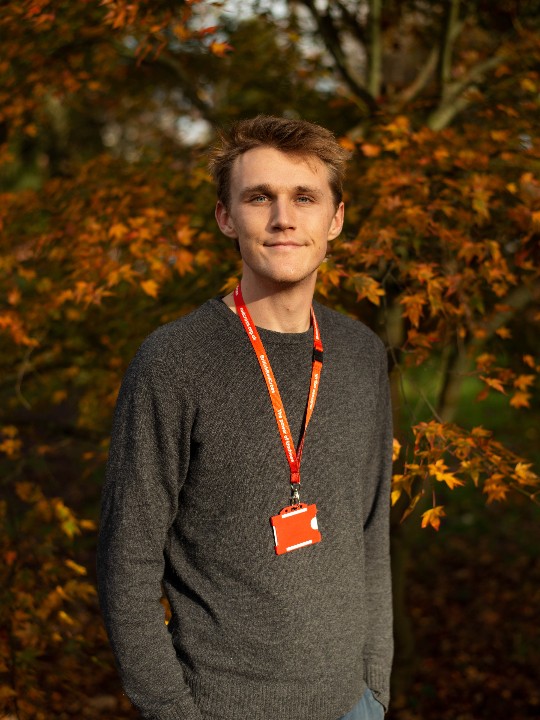 Affecting change in people's lives
Our volunteers sometimes tell us that volunteering has also impacted their own lives in a positive way. When Tom, who is diabetic, had to quit his dream job to self-isolate at home in 2020, he felt lonely and isolated from his friends and routine. That same year, he began volunteering with the international family tracing team, which Tom says helped him to deal with his change in situation.
"Speaking to people with completely different experiences has really helped me feel more grounded in what I'm doing because there's been so much change in my life," says Tom, who is based in Bristol. "Through volunteering, I really got a strong sense of purpose again."
Feeling inspired? Click here to learn more about volunteering opportunities with the British Red Cross
Read more about our work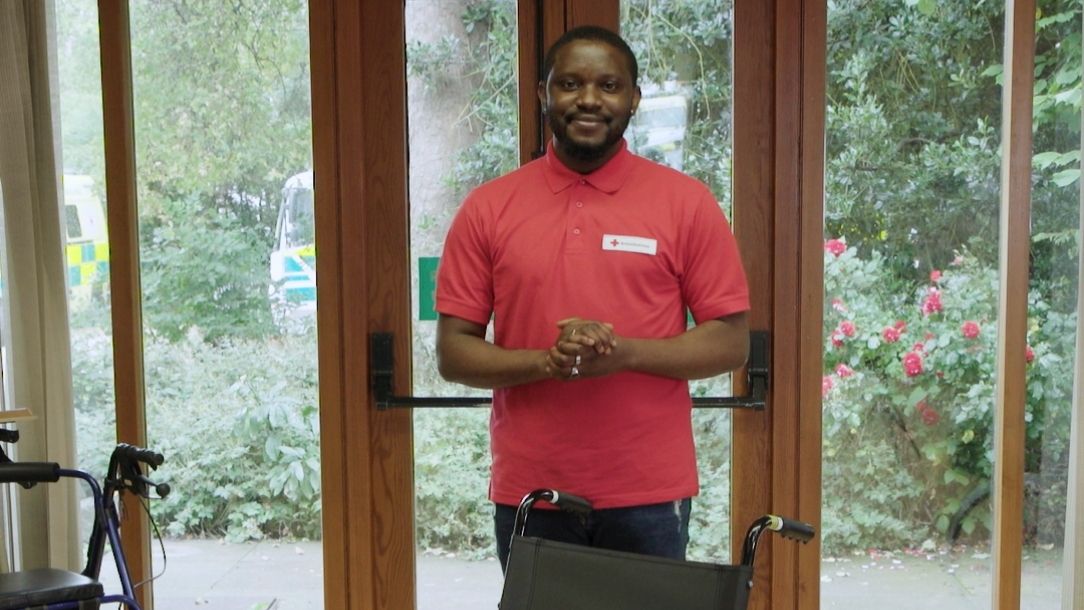 There's no doubt about it: the Covid-19 pandemic has made us a whole lot more community-minded. So if you're thinking about getting involved, why not become a wheelchair volunteer?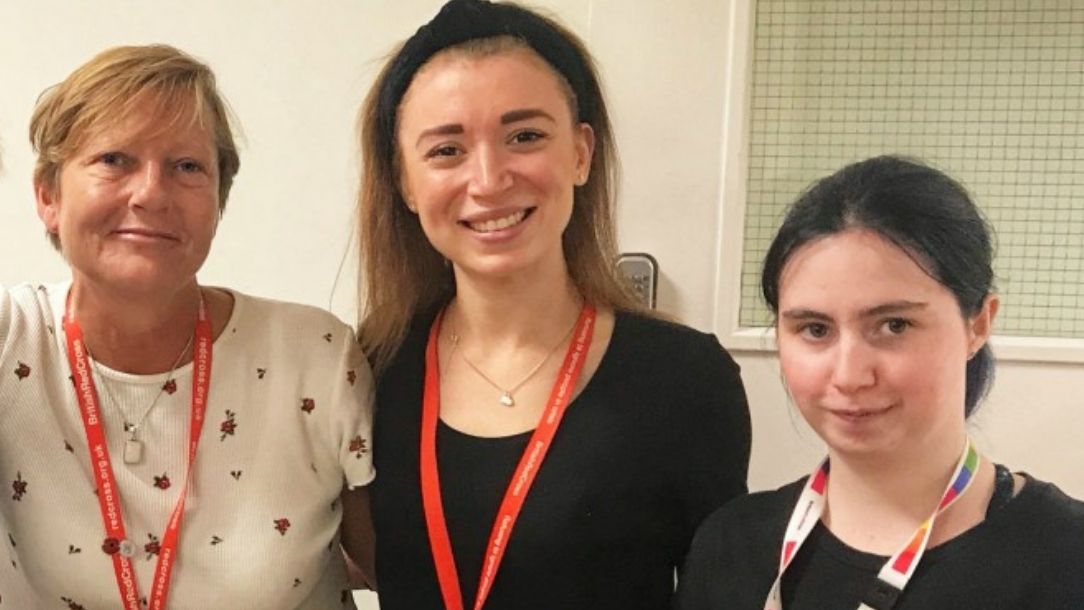 Mellissa Oliver and other volunteers share their experiences of volunteering in a British Red Cross shop.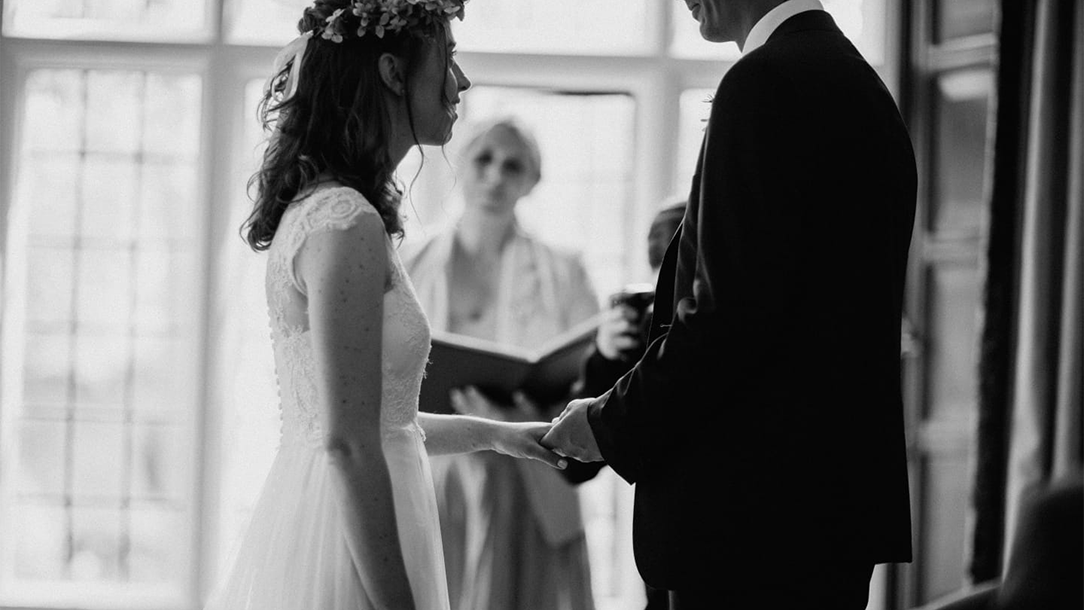 When Laura saw her perfect wedding dress at a Red Cross shop, she found a kind note from its former owner.
Emergencies in the UK
We respond to an emergency in the UK every four hours. People are at the heart of what we do. If you're inspired by what you're reading on Stories, please consider donating to make sure we're ready to spring into action.
Donate