Myanmar: A year from home
A photo activity to discuss the Myanmar crisis one year on.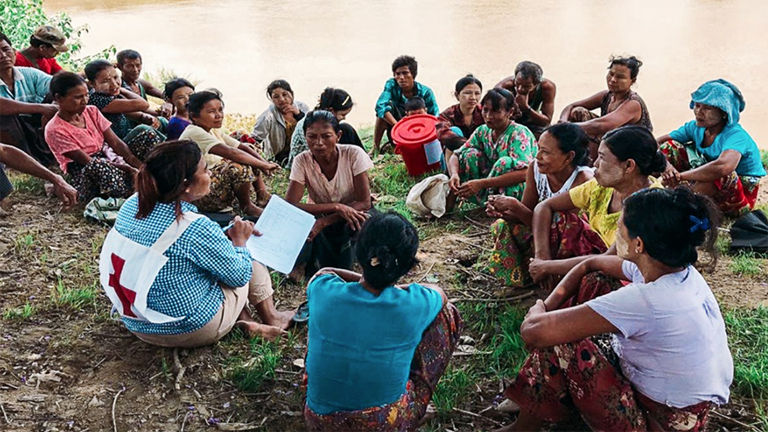 Age:

11 - 16

Type:

Lesson plan

Subjects:

PSHE, Tutor time

Topics:

Conflict, Newsthink
In August 2017, a sudden escalation of violence in northern Rakhine State, Myanmar, forced many people living there to flee, in fear for their lives. The violence is ongoing and many people from the area have been unable to return home.
This activity looks at a series of photographs and captions from the International Committee of the Red Cross (ICRC). Learners will discuss the humanitarian crisis and what is being done to help, and will think about how it is still affecting people one year on.


Learning objectives
Learners will:
consider the humanitarian crisis in Myanmar
discuss work that is being done to help the people involved
consider what people's immediate needs and concerns might have been
think about how people's needs may have changed one year on.
Resource overview
1. One year on: Photo activity

Learners match photos to captions to discuss the crisis and the humanitarian work being carried out.

2. Far from home: Discussion activity

Learners consider people's needs, concerns and feelings in a crisis, and think about how these may have changed one year on.
Credits

This resource was written by Rob Bowden and Rosie Wilson of Lifeworlds Learning and published in September 2018.

Image © ICRC/Indu Nepal.